Paul de Launay responded to his first emergency in 1989, assessing buildings following the Newcastle earthquake. A decade later, Paul joined RedR Australia's roster, and found himself working as a project manager with United Nations High Commissioner for Refugees (UNHCR) in Cambodia, covering a range of infrastructure projects including schools and health clinics. He was soon hooked on humanitarian engineering.
"This work is extremely challenging and for an engineer the main challenge is to solve technical problems with the resources at hand," Paul explained. "It requires real innovation to successfully solve a problem with limited resources, from an angle no-one has thought of before, and it's what attracts me to this work, as well as the enormous impact you can have on people's lives," Paul said.
Paul has clocked up over 20 years of expertise serving throughout the world, and RedR Australia is proud to have supported a number of Paul's contributions to engineering through deployments. He has worked in the aftermath of Cyclone Pam in Vanuatu, designed latrines for Syrian refugees in Lebanon, and constructed infrastructure for two million people displaced by genocide in Sudan, alleviating suffering and building resilience in communities through his incredibly innovative designs. 
Paul joins RedR Australia senior humanitarian trainer Dale Potter, as a fellow OAM recipient. Dale was named in the Queen's Birthday Honours list and awarded an OAM in 2017 for his services to the community of Dookie.
"It was a great honour and totally unexpected," Dale said. "It's a testament to the community that they're community minded and hold these positions as important."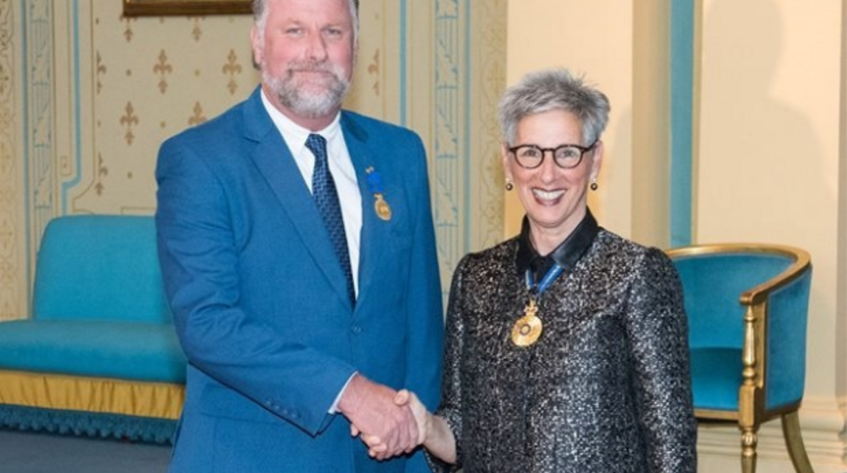 RedR senior humanitarian trainer Dale Potter OAM, with Victorian Governor Linda Dessau AC. Dale was awarded the Medal of the Order of Australia at Government House last year – congratulations Dale. Photo: RedR Australia
Before joining RedR Australia in 2016, Dale spent 27 years in the Victorian police force, including 10 as the sole policeman for Dookie. During his police career, Dale was also deployed with the Australian Federal Police on various peacekeeping missions, including with the UN Peacekeeping Force in Cyprus.
Dale has since been deployed twice as a humanitarian civil-military coordinator with RedR Australia, to Vanuatu following Cyclone Pam in 2015, and to Fiji for Cyclone Winston in 2016. Dale said he brings a lot of his experience from his deployments with both the police force and RedR Australia to his trainings, and that delivering the sessions is his favourite part of the job.
"I think my colleagues would agree that I talk a lot," Dale said, laughing. "I'm very enthusiastic when I'm training. I really enjoy delivering them – I love imparting knowledge to people who want to learn, but there's also a flip side because I get to learn a lot from them too."
Alongside Paul and Dale stands chair of the RedR Australia Board, Elizabeth Taylor. Elizabeth is an Officer of the Order of Australia (AO) for her service to engineering education through the design and implementation of innovative academic programs, to professional associations and to enhancing the status of women in the profession and promoting it as a career option.
Elizabeth graduated from the University of New South Wales (UNSW) as a civil engineer, and went on to become an influential leader in the engineering profession in Australia. Elizabeth is particularly proud of her work in increasing diversity in universities and the participation of women in engineering, after experiencing exclusion as a woman in the early stages of her career.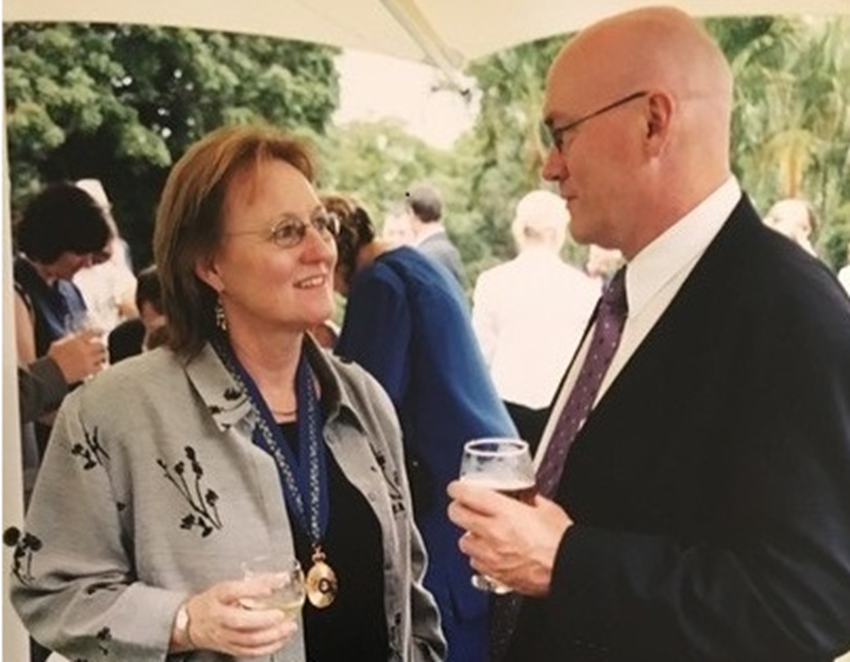 RedR Australia Board Chair Elizabeth Taylor is an Officer of the Order of Australia for her contributions to engineering education and encouraging gender diversity in the profession. Photo: RedR Australia/Elizabeth Taylor
"[The AO] certainly has been something that I have treasured" Elizabeth said. "It can be difficult to stand up and talk about what needs to change so I was honoured to have recognition of my work."