Fourteen United Nations Offices, Agencies, Funds, Related Organisations and Other Entities call on RedR Australia to supply skilled personnel during global emergencies. By providing temporary surge capacity support, we help to boost their international response capacity.
We also provide personnel to support their efforts in affecting disaster risk reduction, emergency preparedness, recovery and stabilisation activities in disaster-prone countries.
As the only United Nations Standby Partner in the Asia Pacific, RedR Australia has formal agreements with the following organisations: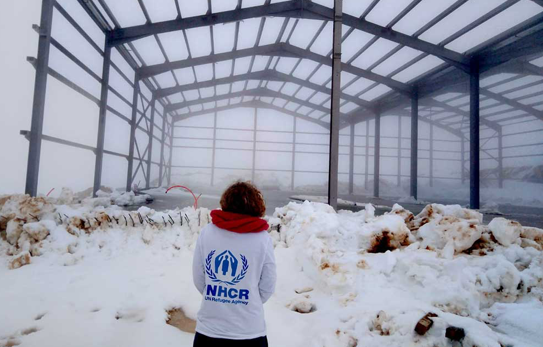 United Nations Children's Fund (UNICEF)
UNICEF works with others to overcome the obstacles that poverty, violence, disease and discrimination place in a child's path. The fund works in 190 countries and responds to emergencies to relieve suffering and protect children. It is present wherever children are threatened.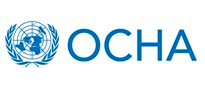 United Nations Office for the Coordination of Humanitarian Affairs (UNOCHA)
UNOCHA ensures there is a framework within which each actor can contribute to the overall response effort during emergencies and coordinates the response. It is involved in assessing situations and needs, agreeing common priorities, developing common strategies to address issues such as negotiating access, mobilising funding and other resources, clarifying consistent public messaging and monitoring progress.

United Nations Population Fund (UNFPA)
UNFPA focuses on family planning and women's reproductive and maternal health. UNFPA works closely with governments, UN agencies, community-based organisations and other partners to ensure that reproductive health is integrated into emergency responses and action is taken to prevent gender-based violence.

United Nations High Commissioner for Refugees (UNHCR)
UNHCR coordinates international action to protect refugees and resolve refugee problems worldwide, and supports stateless people. It operates in 123 countries. UNHCR also protects and assists millions of internally displaced people (IDP) who remain within their own countries but were displaced by conflict or natural disaster. In these circumstances, the agency takes the lead role in overseeing the protection and shelter needs of IDPs as well as the coordination and management of camps.

World Health Organisation (WHO)
WHO coordinates international health activity within the United Nations' system and works towards universal health coverage to ensure general access to health. During emergencies, WHO's operational role includes leading and coordinating the health response, undertaking risk assessments, identifying priorities and setting strategies. It also provides critical technical guidance supplies and financial resources and monitors the health situation. In addition, WHO helps countries to strengthen their national core capacities for emergency risk management to prevent, prepare for, respond to, and recover from emergencies due to any hazard that poses a threat to human health security.

World Food Programme (WFP)
WFP is the world's largest humanitarian agency fighting hunger worldwide. On average, WFP's food assistance reaches more than 80 million people in 75 countries each year. In emergencies, WFP gets food to where it is needed, saving the lives of victims of war, civil conflict and natural disasters. After the cause of an emergency has passed, the agency uses food to help communities rebuild their shattered lives. It collaborates closely with Food and Agricultre Organisation (FAO).

UN Women
UN Women is the United Nations entity dedicated to gender equality and the empowerment of women. The organisation established a humanitarian unit in 2012 that focuses on achieving equality between women and men as partners and beneficiaries of humanitarian action. The organisation plays a key role in supporting the coordination and accountability efforts of humanitarian providers during emergencies.

Food and Agricultural Organisation (FAO) of the United Nations
FAO focuses its efforts on achieving food security for all - to make sure people have regular access to enough high-quality food to lead active healthy lives. The organization works towards the eradication of hunger, food insecurity and malnutrition and the elimination of poverty. When disasters strike, the FAO seeks to ensure agricultural production recovers and future food security is ensured.

United Nations Development Programme (UNDP)
UNDP works in 170 countries and territories, helping to eradicate poverty and reduce inequalities and exclusion. In a crisis context, UNDP's seeks to support immediate relief efforts while helping communities build resilience and improve their ability to cope with and quickly bounce back from unexpected and disruptive events. The agency focuses on linking the humanitarian response to long term recovery.

International Organistation For Migration (IOM)
IOM
 is the leading inter-governmental organization in the field of migration and works closely with governmental, inter-governmental and non-governmental partners. The IOM provides humanitarian assistance to migrants in need including refugees and internally displaced people

United Nations Relief and Works Agency For Palestine Refugees (UNRWA)
UNRWA was established in 1949 and is mandated to provide assistance and protection to a population of some five million registered Palestinian refugees. Its mission is to help Palestine refugees in Jordan, Lebanon, Syria, the West Bank and the Gaza Strip, pending a just solution to their plight. Their services encompass education, health care, relief and social services, camp infrastructure and improvement, micro-finance and emergency assistance.